USAElectionPolls.com: Primaries
USAStrawPolls.com: Straw Polls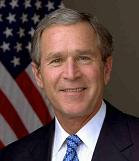 Bush Approval Ratings
CNN National Poll Matchups Updated - John Edwards Still Most Electable Democrat
12/12/07
More matchups added to the mix by CNN specifically including the candidates of Romney and Huckabee and Edwards. This provides us with a greater source of data.
As far as we can see, the Democrats continue to maintain their advantage over the Republicans. Clinton is 6% ahead of Giuliani, Obama is 7% ahead while Edwards is best of the pack: 9% ahead of Giuliani.
Clinton is 2% behind McCain while Obama is neck and neck with him. Despite the fact that they are both in statistical dead heats, John Edwards holds a whopping 8% lead over McCain.
Edwards is the most electable Democrat. Against McCain, Edwards is slightly ahead in terms of Electoral votes (234 to 228), Clinton is way behind (300 to 222). Read our John Edwards electability argument article.

Browse Our Latest Polls