USAElectionPolls.com: Primaries
USAStrawPolls.com: Straw Polls
Latest Updates
Edwards Most Electable Dem,

12/12

Rudy Giuliani by Region,

12/10

Huckabee v. Clinton,

12/5

Ohio,

12/5

Ron Paul on The View,

12/5

Alabama,

12/1

Massachusetts,

11/30

New York,

11/29

California,

11/28

Kansas,

11/27

Kentucy & New Mexico,

11/26

Rudy Leads Arizona,

11/25

Indiana,

11/25

McCain's Electability,

11/24

Missouri,

11/24

Ohio,

11/24

Iowa,

11/24

Wisconsin,

11/24

Minnesota,

11/24

Virginia,

11/24

Oregon,

11/24

Washington,

11/24

Giuliani v Clinton,

11/21

Obama,

11/19

Nevada, 11/16
Fox, 11/16
Iowa, 11/16
Cook, 11/15
Wisconsin, 11/15
Florida, 11/13
Rasmussen National (Clinton v. Mccain & Clinton v. Romney), 11/13
Tennessee, 11/11
Hillary Clinton, 11/11
Mike Huckabee, 11/9
NBC, 11/8
CNN, New York, California, Maine, 11/6
ABC, 11/4
Newsweek, 11/3
Rudy Giuliani & Fred Thomson vs. Hillary Clinton
10/29/07
Rasmussen poll results of general election matchups.
Giuliani (46%), Clinton (44%)
Clinton (47%), Thompson (45%)
See how the demographics of these polls broke down. >>
Clinton gains support of Republican women but loses support among Democratic men.
Among women, Clinton is ahead 47% to 44%.
Among men, Giuliani is ahead 49% to 41%.
Among women, Clinton is ahead of Thompson 52% to 37%.
Among men, Fred Thompson is ahead of Clinton 55% to 40%.
Clinton's once double digit lead over Thompson has dwindled down to just a few points.
Giuliani's favorability rating now up to 51%, first time it has been above 50% in six weeks.
Clinton's unfavorability is at 52%.
The most glaring statistic is how well Fred Thompson does among men and how poorly he does among women. Giuliani holds his own among women voters. Clinton's unfavorability rating is a bit higher in this poll as compared to other polls taken.
Source: Rasmussen Reports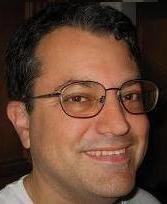 David Terr
Ph.D. Math; Berkeley
(310) 487-8657
Contact
Dem vs Rep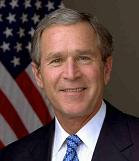 Bush Approval Ratings